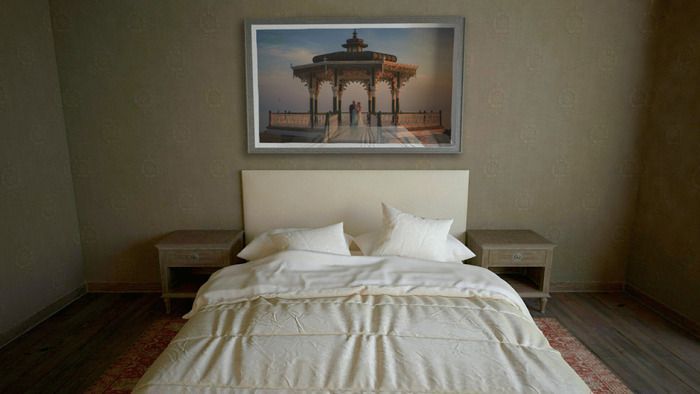 FAQ
Answers to Common Questions
What are your prices?
I offer one set price of £1,595 for a full day of coverage. I don't believe you should be missing any part of your story due to photography time constraints. For this reason, I don't offer confusing and time restricted package options, instead I usually start when your day begins, unobtrusively documenting the unfolding moments, no matter what you have planned.
You are of course welcome to many additional options like wedding albums, fine art prints or an engagement/lifestyle session. Depending on location, I may also request an additional fee to cover the expenses of my travel and accommodation. For a more in-depth guide, please get in touch.
If you're planning an elopement or a smaller weekday wedding, I'd be happy to tailor a package suited for you. Please contact me and let's chat.
Do you travel for weddings?
Absolutely! I'm extremely passionate about travel and exploration. No wedding is ever too close or too far for me to photograph, so please don't let a road trip or flight stop you from having me along to tell your story. I've had the opportunity to photograph weddings all over Europe and Australia, and I can't wait to add more destinations to my portfolio!
How many photos will we receive?
It depends on the wedding and how many images I select to tell the story of your day. But a good approximate number is between 400 and 600 photos for a full day of coverage. All photos are sent to you via your own personal, password-protected gallery from which you can download watermark-free, high-resolution, ready for print files for your personal use.
When will we receive our photos?
Between six and eight weeks after your wedding day. This may seem like a long wait, but I spend a lot of time making sure every photo is carefully curated and edited for a beautiful presentation of the story of your wedding day. I never outsource any of my work as I prefer to have creative control over the details of every photo to keep a consistent style from start to finish. But don't worry, I'll still send you a few sneak peaks soon after your wedding!
Do you offer videography services?
Though I don't offer video content myself, I do regularly work with a number of excellent videographers that I can recommend.
We decided not to go with a package from a venue, but now we have to organise this whole wedding! Can you help?
Absolutely! While I prefer to be as unobtrusive as possible during the wedding day, I still love to work closely with all my couples in the months leading up to the wedding, helping them come up with a timeline to make the most out of their day. Please let me know if you need any recommendations or help with any ideas you may have, and I'll be happy to offer any assistance.
How can we look our best for the photos? Do we need to learn anything?
In most cases, I take couples out during sunset where they will finally have an opportunity to spend a little time alone, away from their guests. I might provide a little creative direction, turn you in a particular direction perhaps, but you'll most likely find that the rest will come to you quite naturally as you get a chance to unwind in each other's company.
One way to get accustomed to having your portraits taken is through an engagement portrait session. Just the two of you and a location of your choice. You'll get to see how it all looks whilst spending some time in your favourite place. This could be as simple as spending some time at your home, visiting your local café or something more adventurous somewhere outdoors.
You don't have any big group photos in your portfolio - Will you do some at our wedding?
Yes, of course! Family and friends could easily be a little surprised to find themselves on a photographer's portfolio page, so I avoid publishing those. Group photos are still a very popular requirement at most weddings and it's usually easy to fit them in straight after the post-ceremony hugs, kisses and congratulations. With your help, we'll plan the whole thing so it's done as quickly as possible and your guests can return to celebrating your day, while go back to my task of documenting it!
Do you keep backups of our wedding photos?
Your images are recorded twice in my cameras, then another copy is made before I start working on them. After delivery I keep the original files (for reprocessing or alterations) for 3 months, and your processed set is archived off-site.